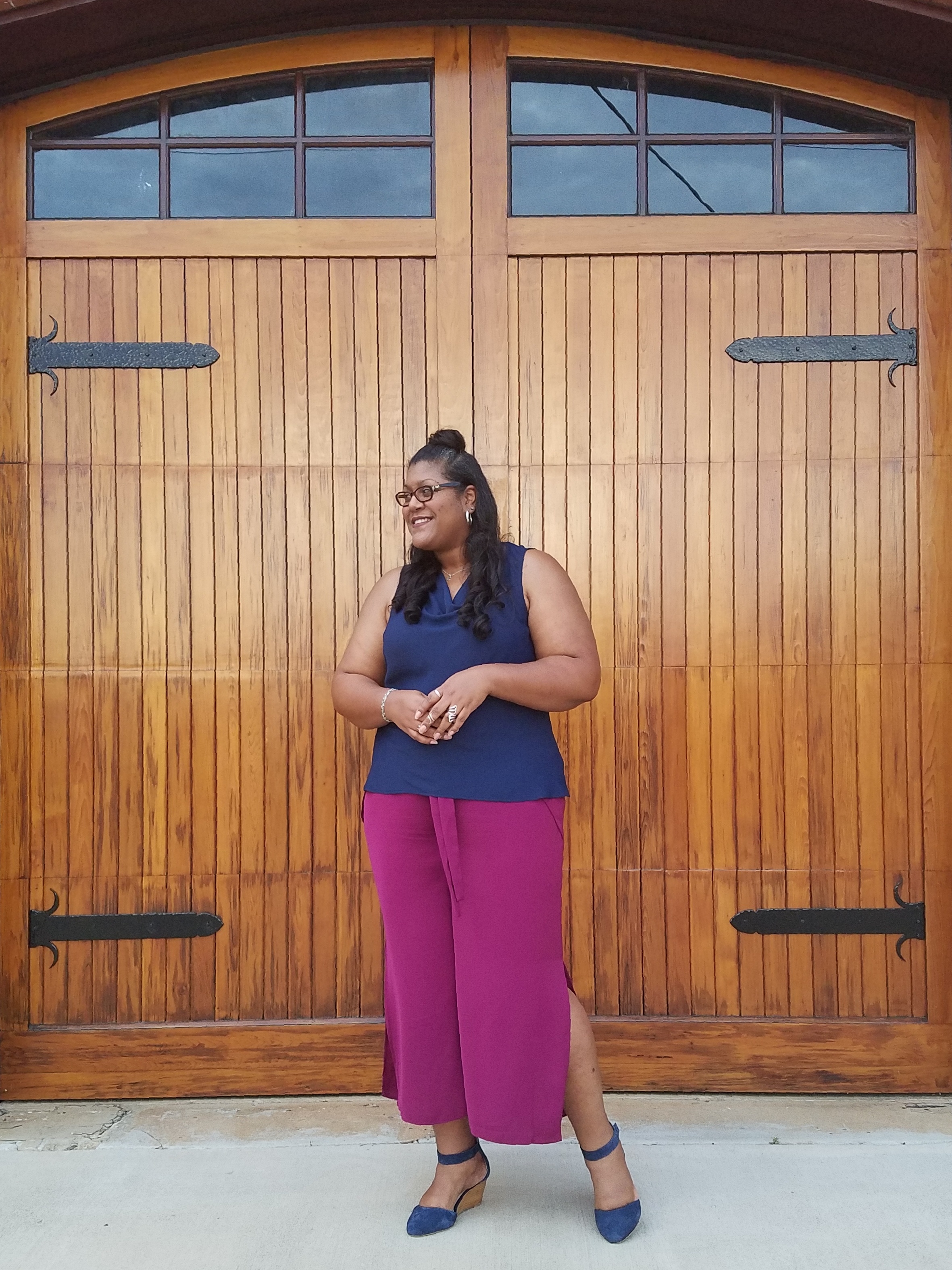 I finally got around to ordering a few pieces from online retailer Eloquii. Not long after tearing the package open did I hop back online and place two more orders. First up are these raspberry colored crop pants with these amazing side slits.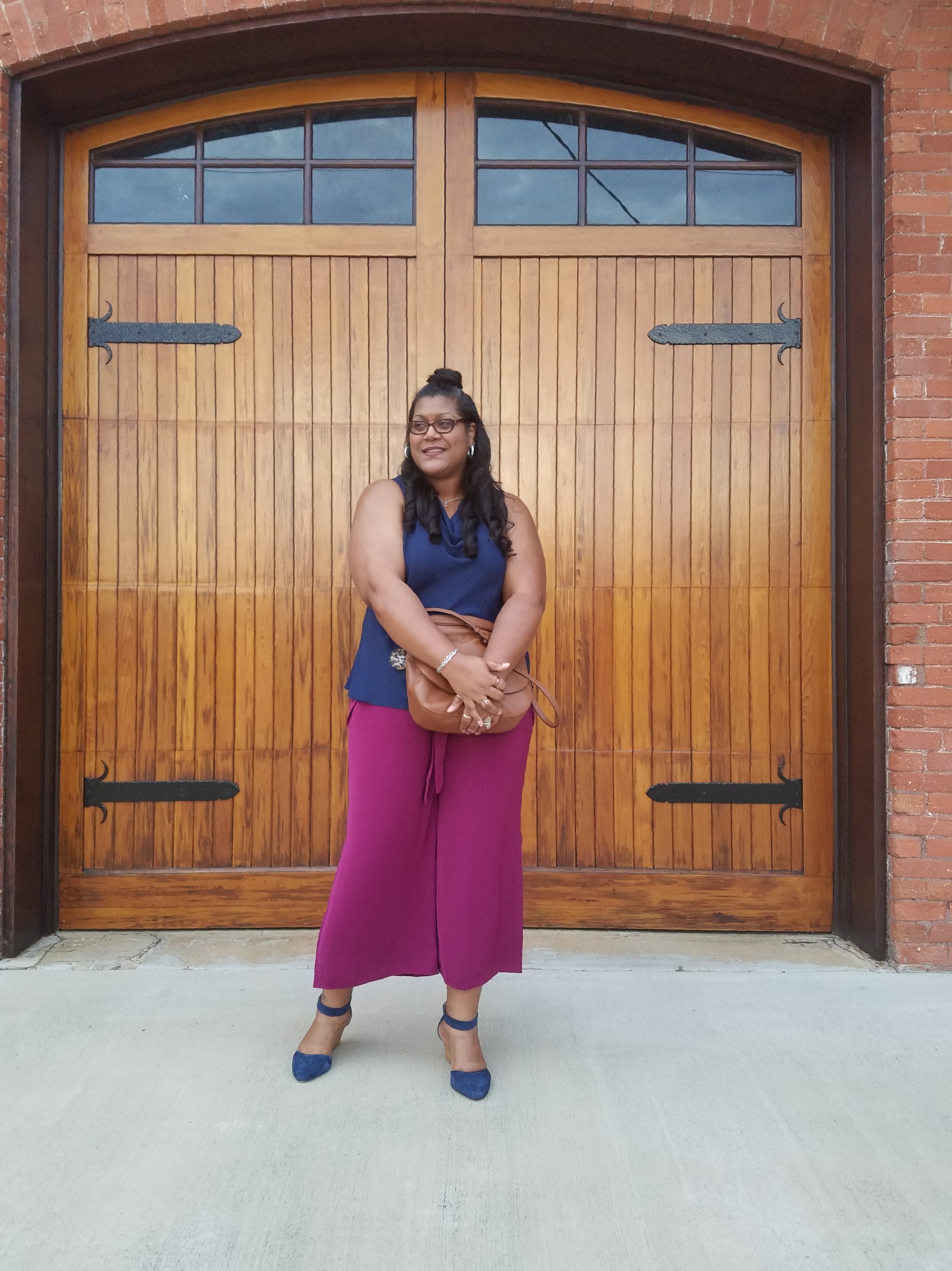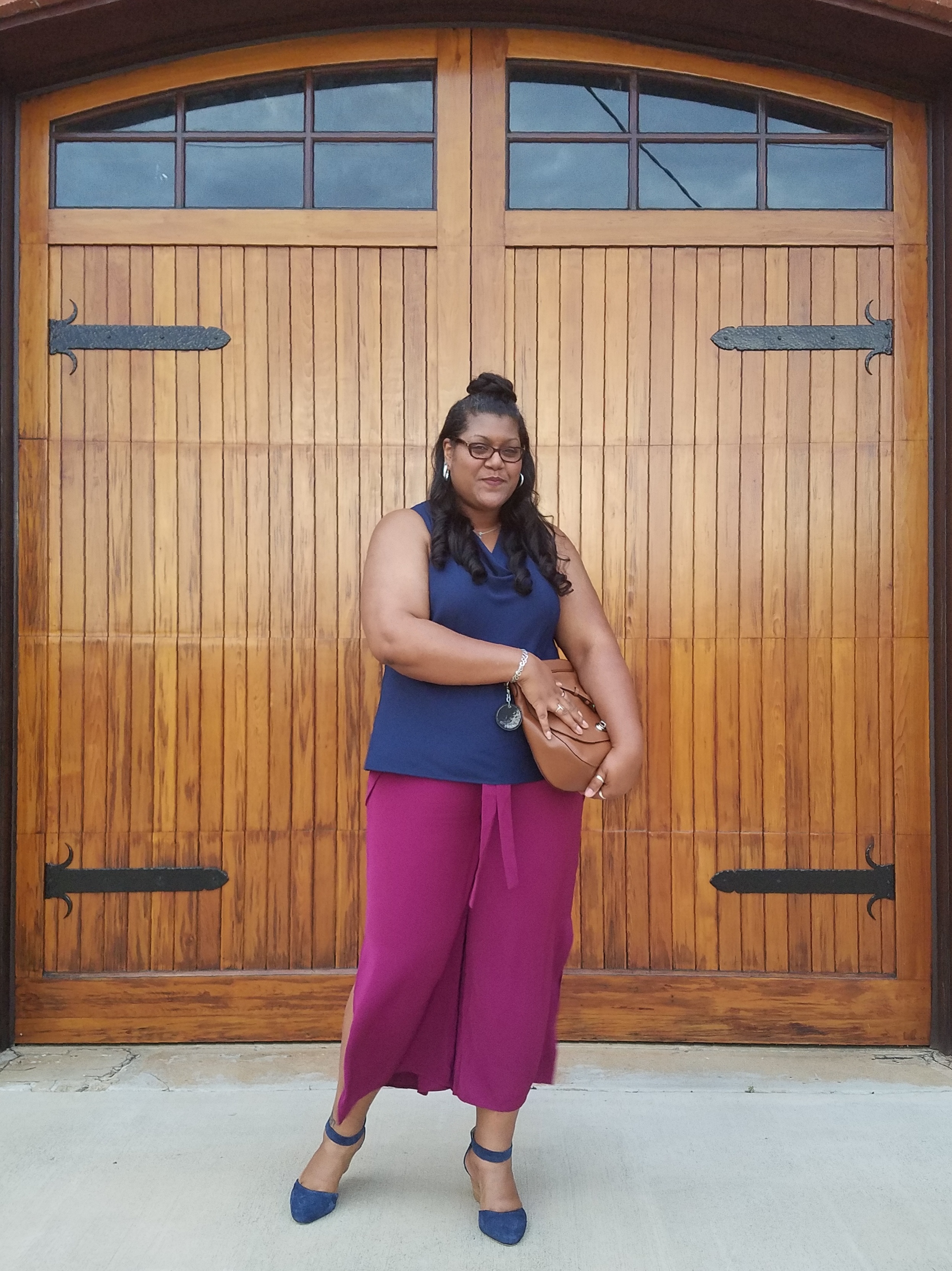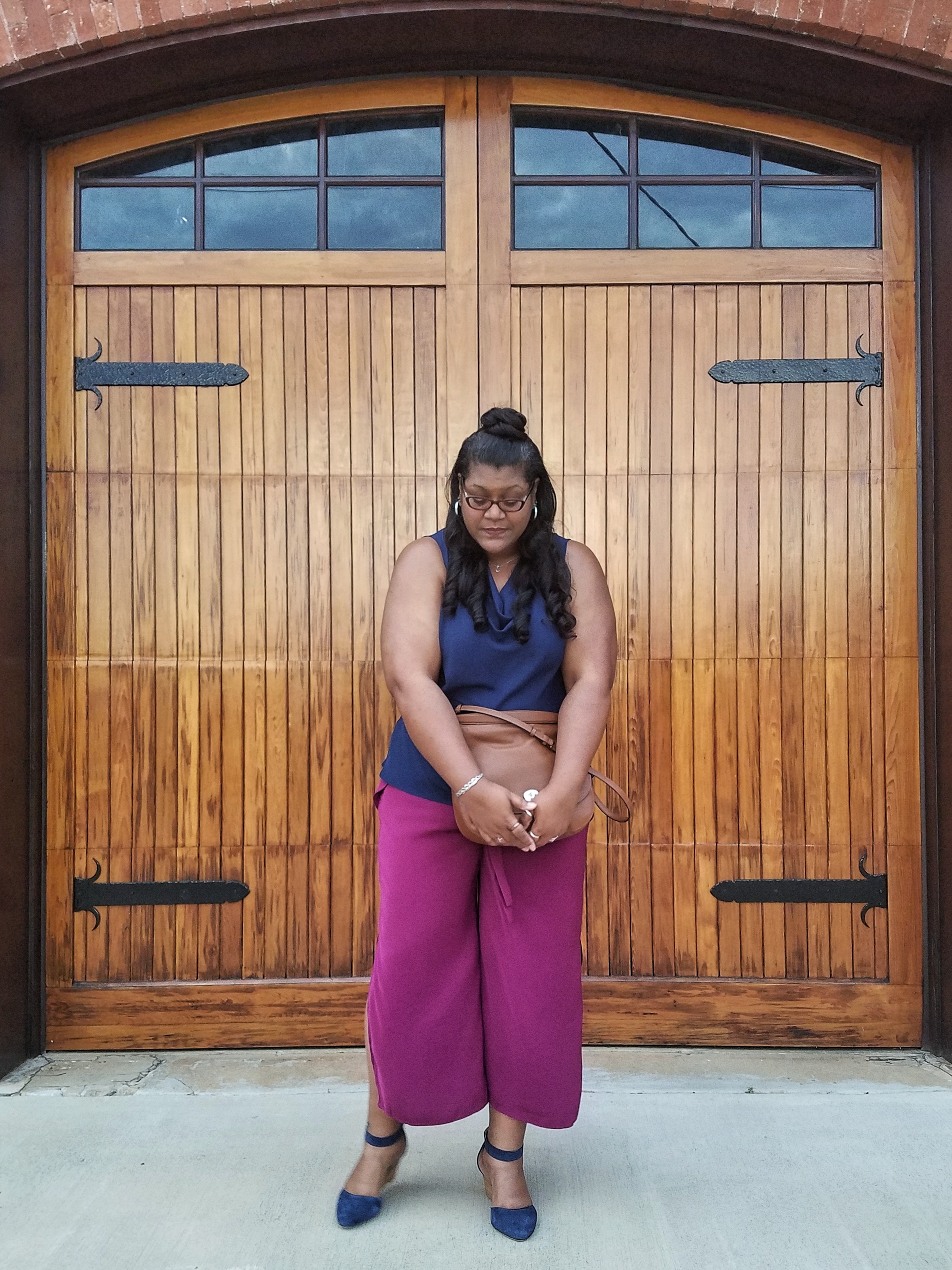 While the Eloquii website describes these pants as cropped, I think the look and fit is a bit more like culottes. Although I have to admit, I was pleasantly surprised by the length. The light weight fabric of these pants makes them perfect for summer and the side slits allow for an easy breezy, sassy swing. One of the things I really like about culottes is the feel that you're almost wearing a skirt but not really. The addition of the side slits just really kicks that up a notch!
But the details don't stop with the side slits; these pants also have an accent tie at the waist which can be tied into a bow or a simple knot as I have done. Since the flair of these pants draws the attention down, I decided to add these blue ankle strap wedges for an additional pop of color and kept things up top quite simple with this basic shell style top in a matching shade of blue.
I feel certain this is an item I will be able to wear for a long time and throughout different seasons. I can imagine topping this look with a blazor or denim jacket for fall.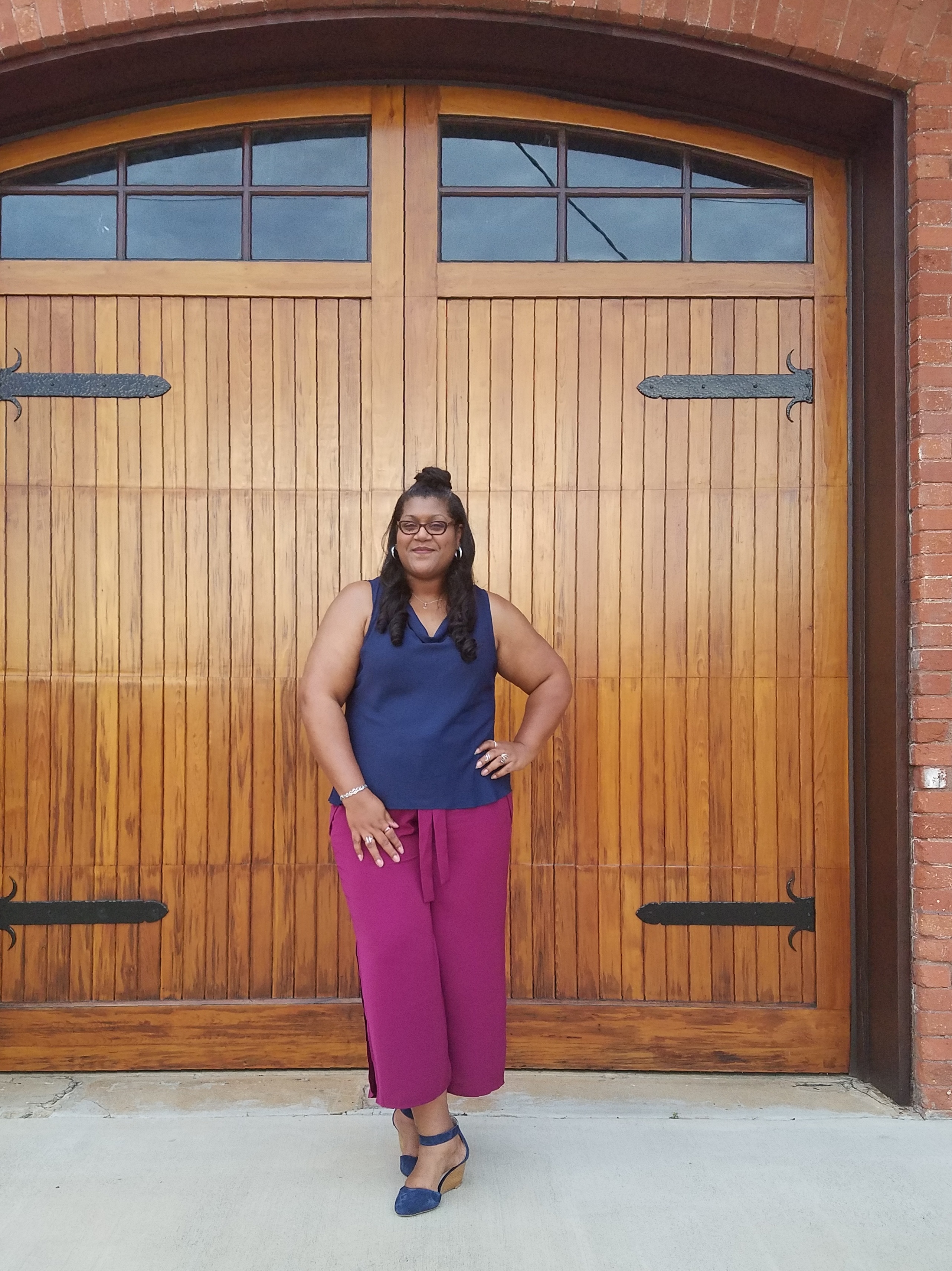 Cropped pants w/ side slits ~ Eloquii | Shoes ~ Torrid | Top ~ JC Penny | Handbag ~ Coach
As I mentioned, these pants are just the first of many items I got from Eloquii, so make sure you check back to see what other pieces I got my hands on and how I style them. So until next time, stay statuesque!