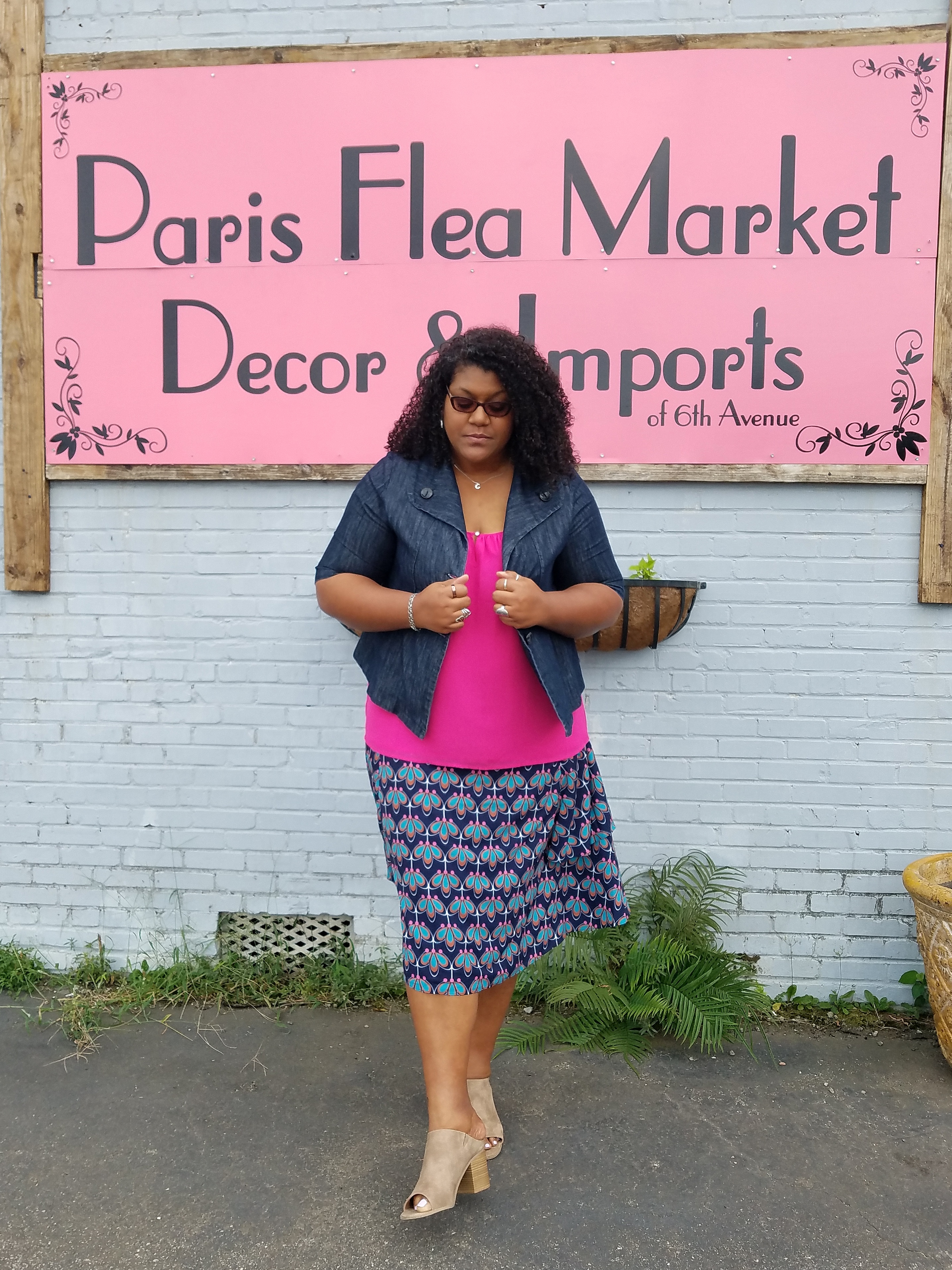 Today's look contains two elements that are rarities in my closet, a unique print and a bright color. When and if I come across pieces with these qualities I will sometimes purchase them without always knowing how or where they might fit in with my current wardrobe. I'm sure I'm breaking some minimalist wardrobe rule when I say that, but sometimes you've got to break the rules along with that sea of dark, muted solid colors that the plus size world can sometimes be. This bright pink tank from Lane Bryant is sure to do just that. I've actually owned this top for quite a while, but I think I've only worn it one other time. While I adore the color, when worn I feel like it screams "Look At Me!" I know some of you may be thinking what's wrong with that? I have to admit, my statuesque attitude is still a work in progress! But it's a perfect layering piece (and the color is a bit less loud) under this cropped short sleeve jacket.
As I mentioned, I don't have too many fun prints currently hanging in my closet. Am I the only one who sees those mixed print ensembles on instagram and wonder, how did they do that? I would love to perfect mixing prints like that, so I'm working on acquiring more printed pieces. I've got to say Eloquii should win some kind of award for the prints they are giving the plus sized community! In my previous post on a printed pencil skirt from Eloquii, I commented about how often I've been shopping their web site. Well imagine my surprise when I was drawn to purchasing this quirky printed A line skirt that I soon discovered is a pretty good partner to a certain bright pink top!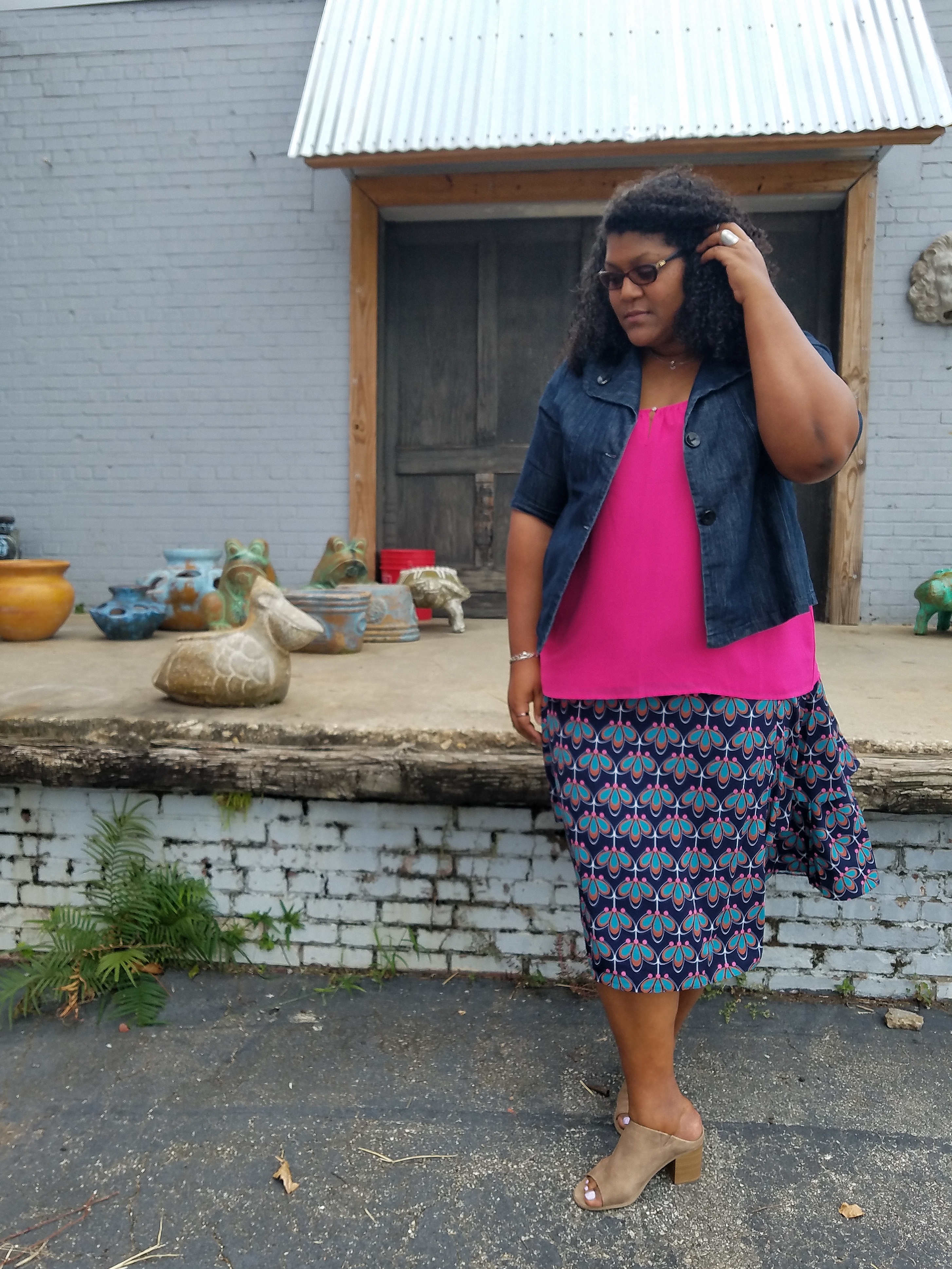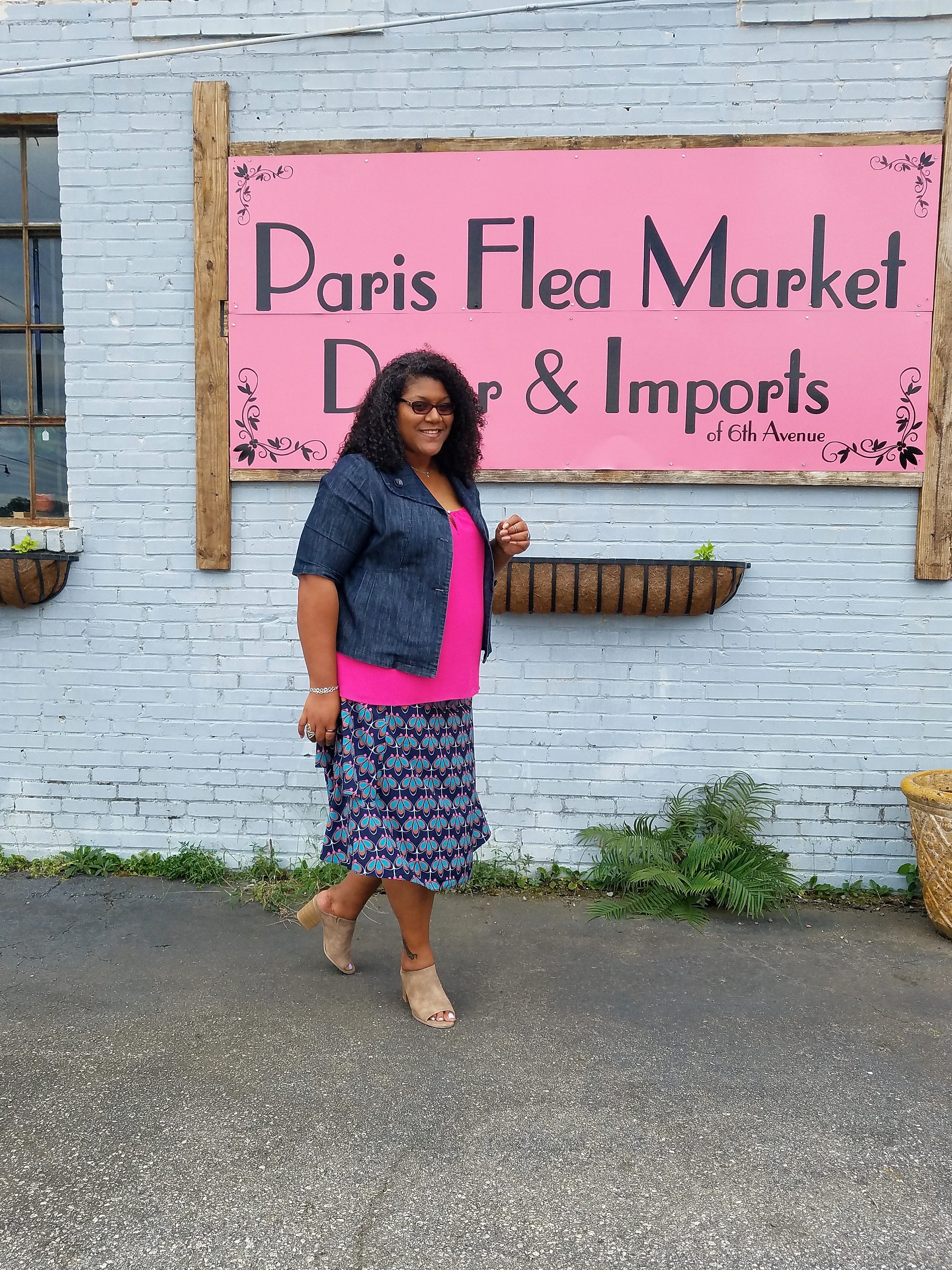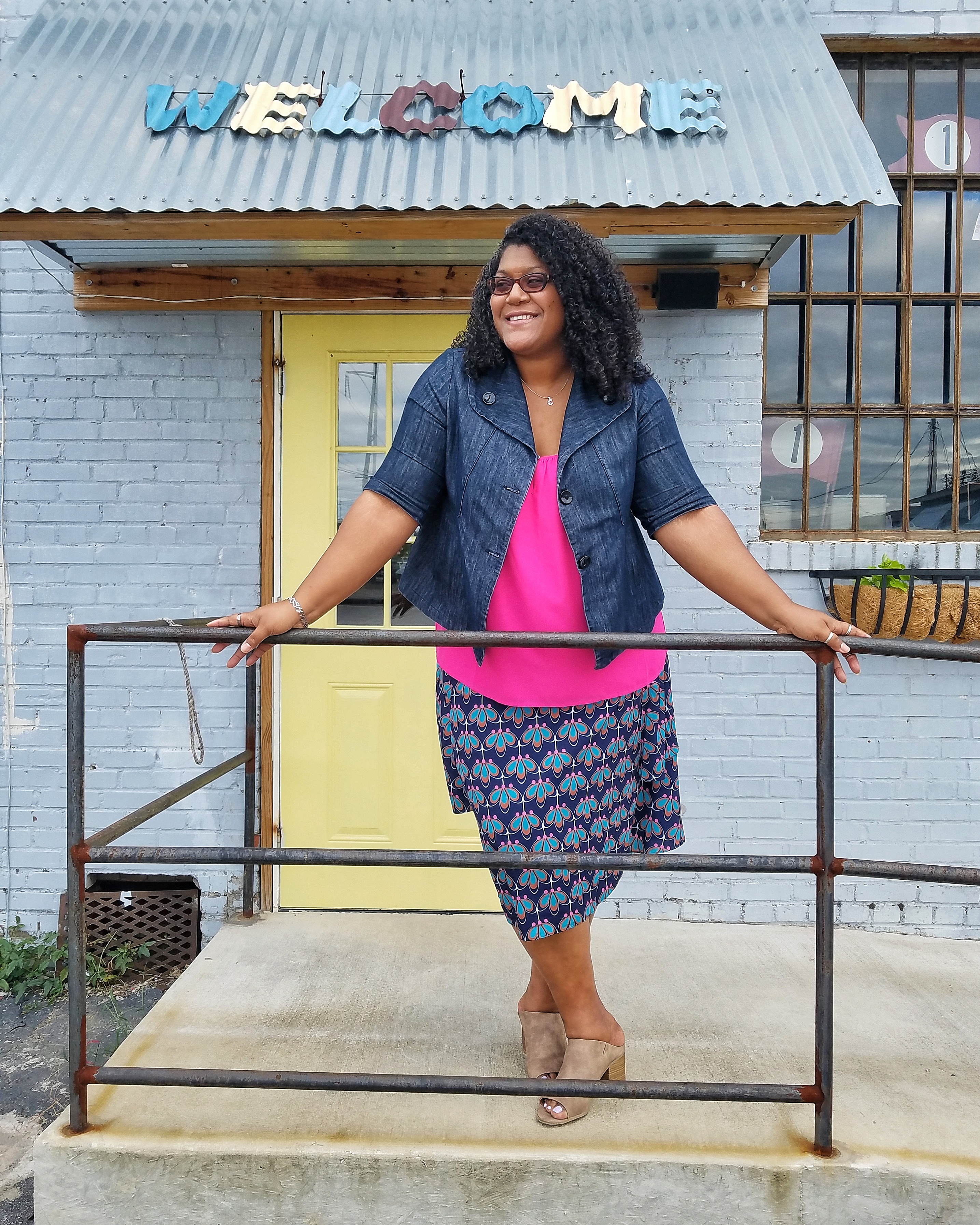 Skirt ~ Eloquii (Similar) | Tank ~ Lane Bryant | Denim Jacket ~ Old | Shoes ~ Lane Bryant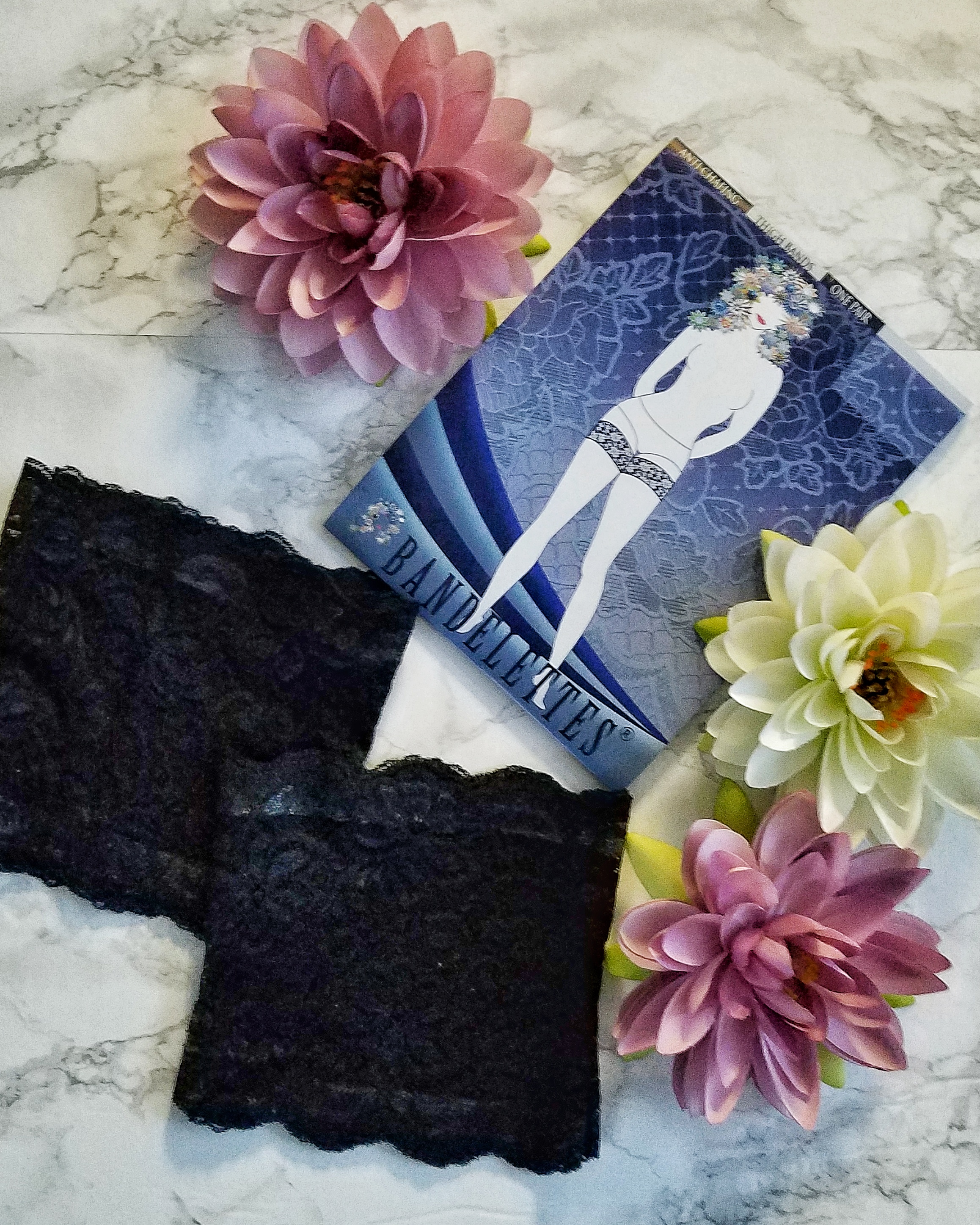 Since I've been talking a lot about skirts, now is as good a time as any to let you know what has been saving my thighs. Back in August when I attended The Curvy Fashionista Style Expo, I came across the Bandelettes booth. I'd seen them online but was leary of ordering. After chatting briefly with the booth attendant (who even let me get a glimpse of the pair she was wearing), a quick measure of my upper thigh and I was sold. And let me tell you, I will be ordering more because they are so worth it! I was surprised that they did not roll and did the trick of preventing any chaffing! And can we just talk about how sexy the lace pair is!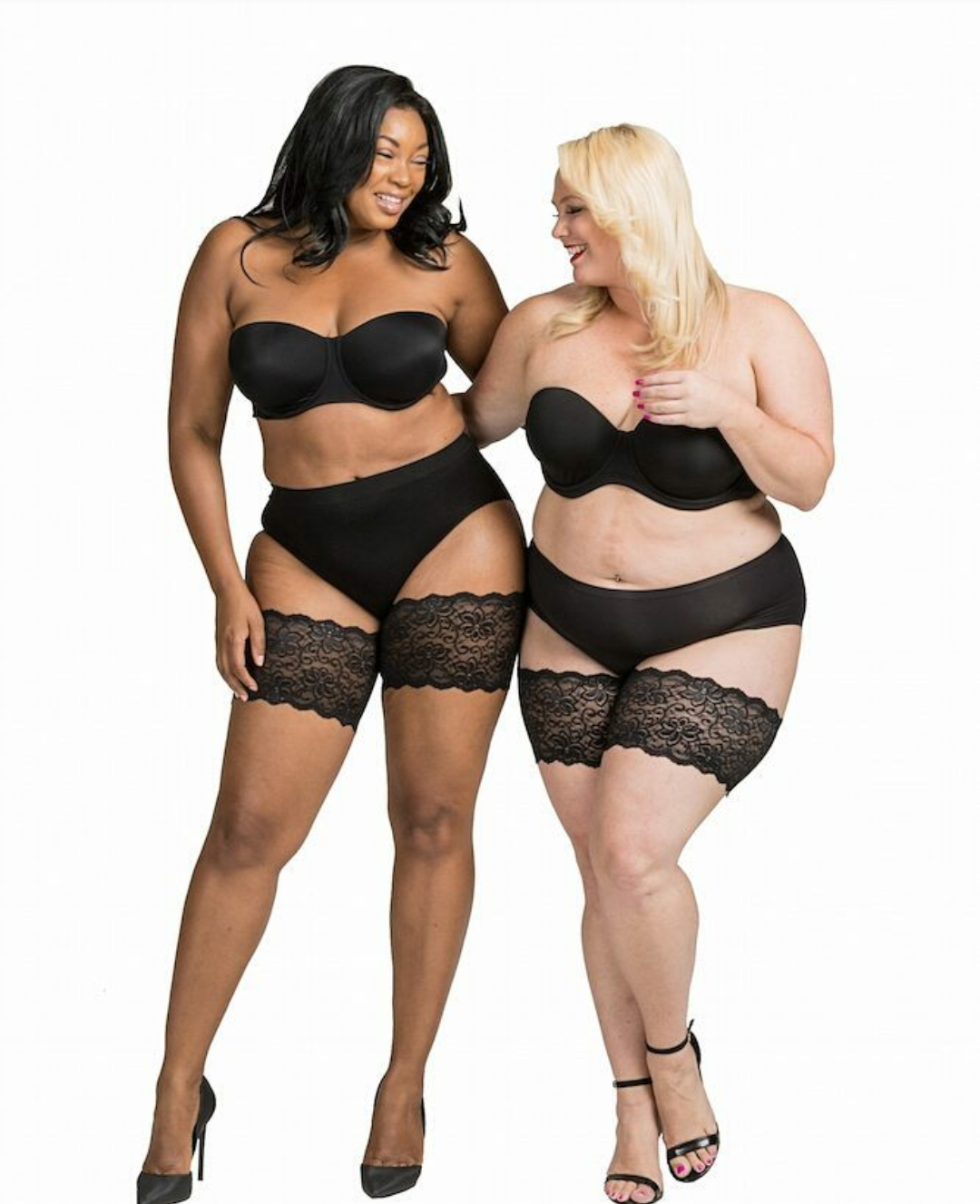 Photo from @plusmodelmag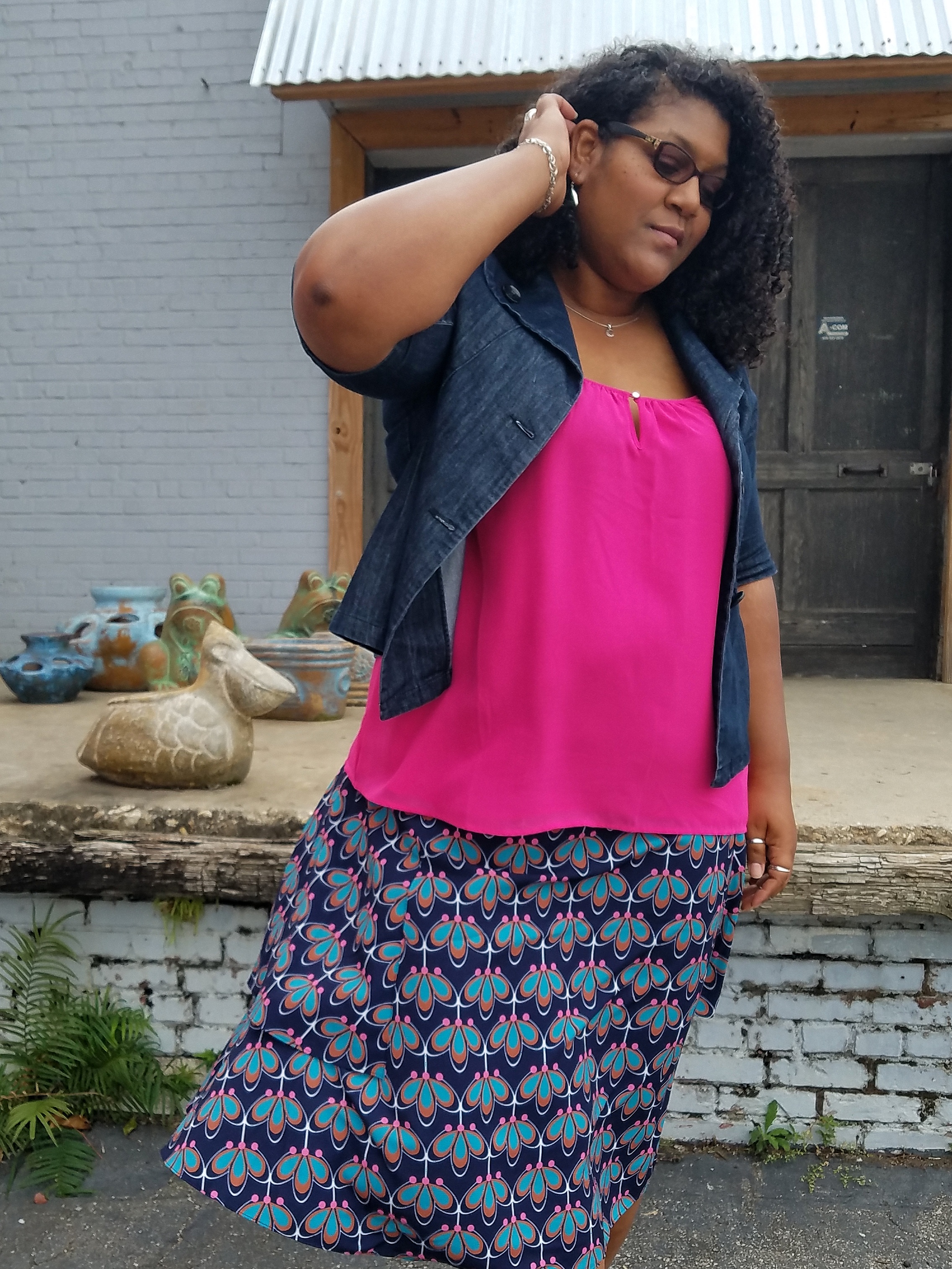 If you've tried the Bandelettes leave me a comment below and let me know your thoughts on them and how you're mixing prints! Thanks so much for reading!